Different kinds of sensors
LoRa® or Sigfox® data transmission
starting at EUR 249,- incl. VAT
Available Sensors
High precision and excellent value
Combined atmospheric sensor
This sensor measures the atmospheric Temperature from -40°C to +85°C, relative humidity ±3% and atmospheric pressure ±0.25%.
Precipitation
This sensor measures the amount of precipitation. The orifice area is 50cm², resolution is 1.0mm, max. 4mm per second
Data Visualisation
A lot of possibilities for visualisation and notification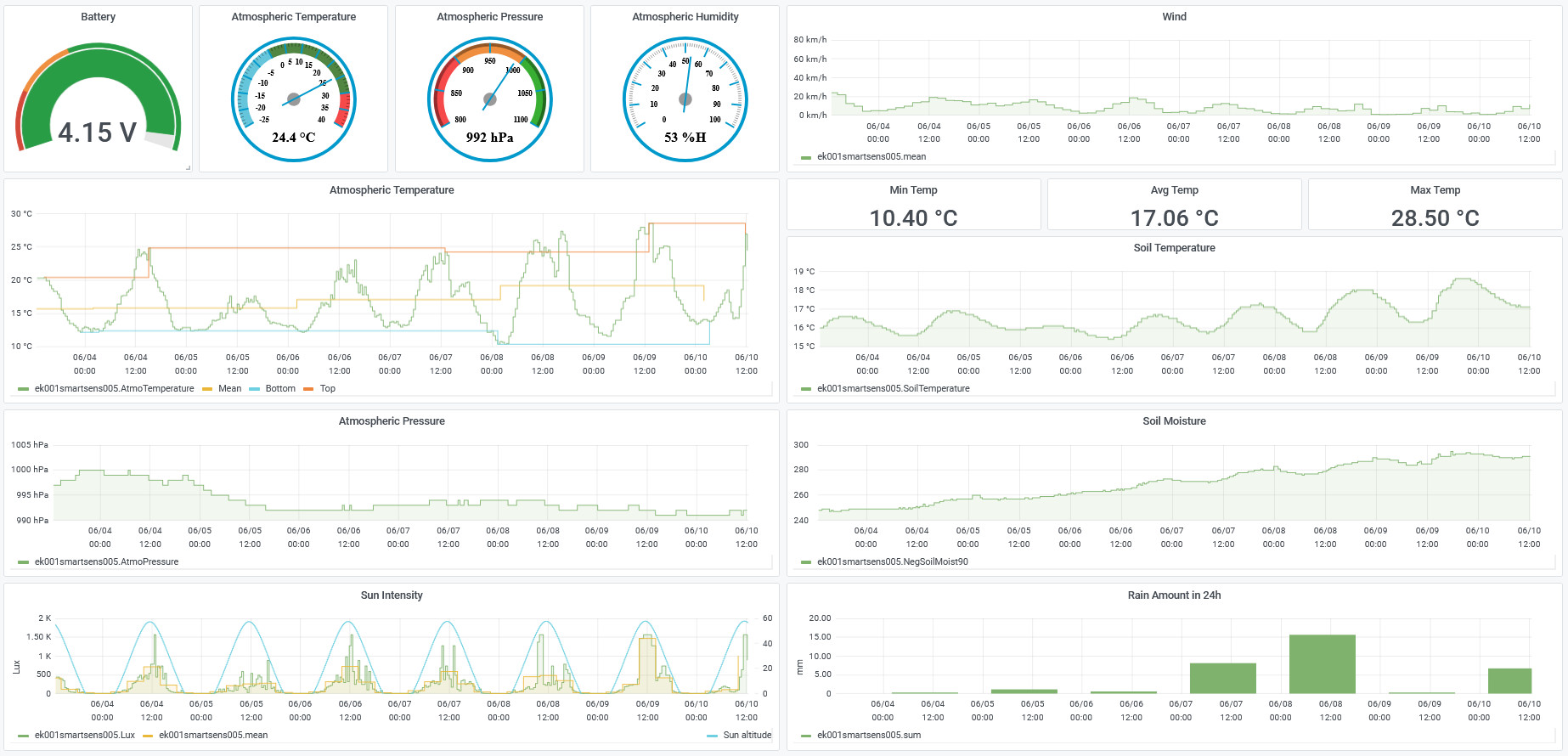 Dashboards
You want to start your analysis straight away? For your convenience we provide a default dashboard that is ready to go and will visualise clearly all your connected sensors. Additionally, you can create your own custom dashboards or customise the ones we provide. This includes visualisation type of your data, ranges, colours and more. This way using our platform always meets your needs!

View different periods
Want to see the total amount of rain over the last 12 months? You can choose to visualise different periods, select e.g. the last 7 days, the last month or the last two years. You can also select a custom period for analysis. This allows analysis of your data without effort!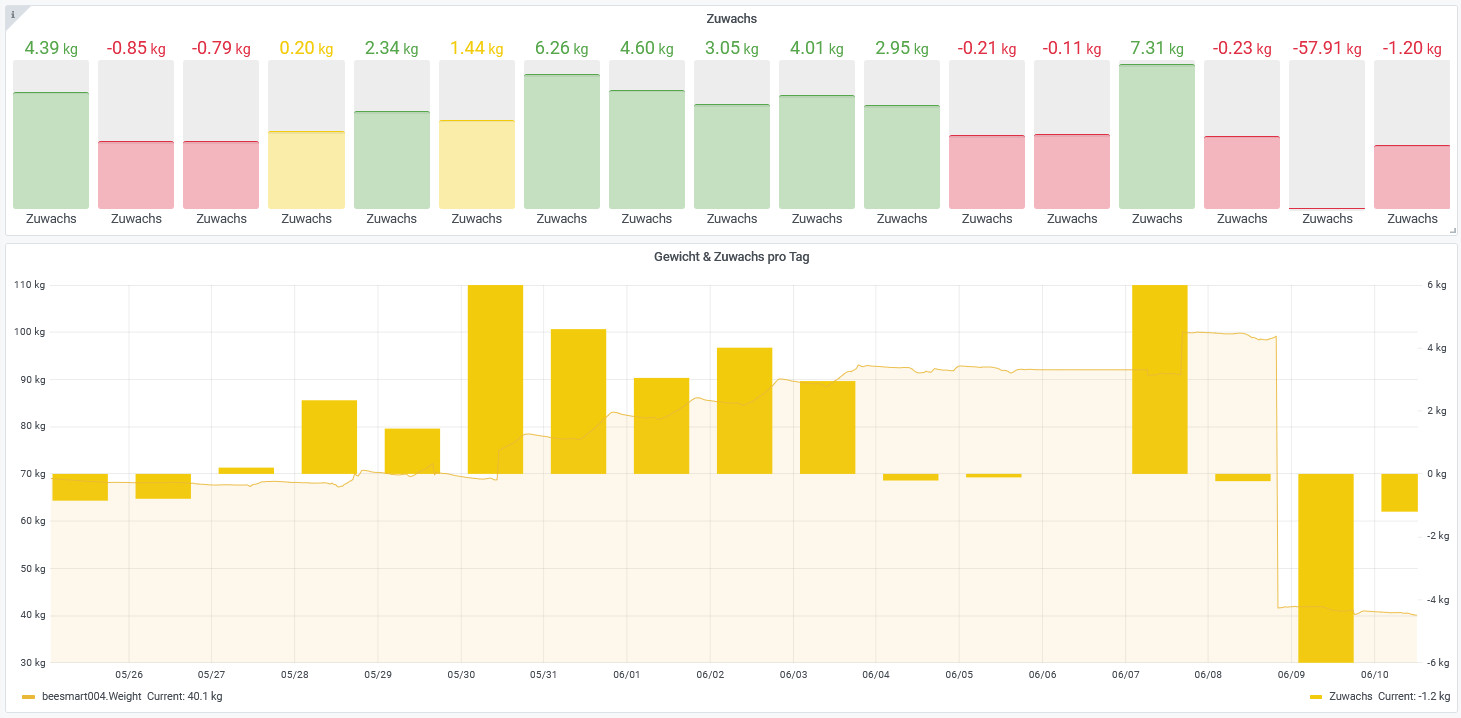 Powerful analysis tools and data transformations included
You need the accumulative sum of sunlight or rain over the year, the average temperature of the day or the maximum value of soil moisture in a month? A wide range of transformations is included in the tool. This enables you to view the data the way you need it at a glance in your dashboard!

Alert Notification
You need to be notified when the soil becomes too dry? You can define thresholds for all measured values and get notified when they are met. This lets you know when action is required!
Always the best visualisation
You need your data to tell you the story right away? Our powerful frontend provides many different styles and visualisations for data. Be it gauges, bar charts, line charts, tables and many more. This helps to analyse the data and makes it easy interpretable!
Add metainformation to data
You need to highlight certain moments in time or mark time periods in your data? You can add notes or other information to the visualisation. You can mark the beginning of sowing, of fertilisation or the time of harvest. This makes it more efficient to analyse the data for your needs!
Integration with third party tools
Already have analysis software or farm-management software? On request we can implement an integration point to feed the measured data into a third-party application of your choice. At the same time, we work to provide standard integration points for more and more providers. Additionally, you can export the measured data to a csv or excel file for external analysis. This is how we make sure you can use your data any way you want!
Compare stations
Need to compare the development of soil moisture at two different locations? You can compare two or more stations and their values to each other. This makes it convenient to find the best suited position and time for a certain action!