Integrated Weatherstation
Radio (LoRa® or Sigfox®) Data Transmission
Available Sensors
High precision and excellent value
Scales
Scales for a beehive. Dimensions: 52cm x 42cm. Maximum weight: 150kg. Very compact and robust built from aluminum. The cable has a default length of 10m. The cable can be removed and the station used only as a weatherstation. More than one scales can be connected.
Temperature sensor
This sensor is an external temperature sensor. It is mater proof and can be used for different means. For example to measure soil temperature.
Visualisations
Many Possibiliites for the visualisation and notification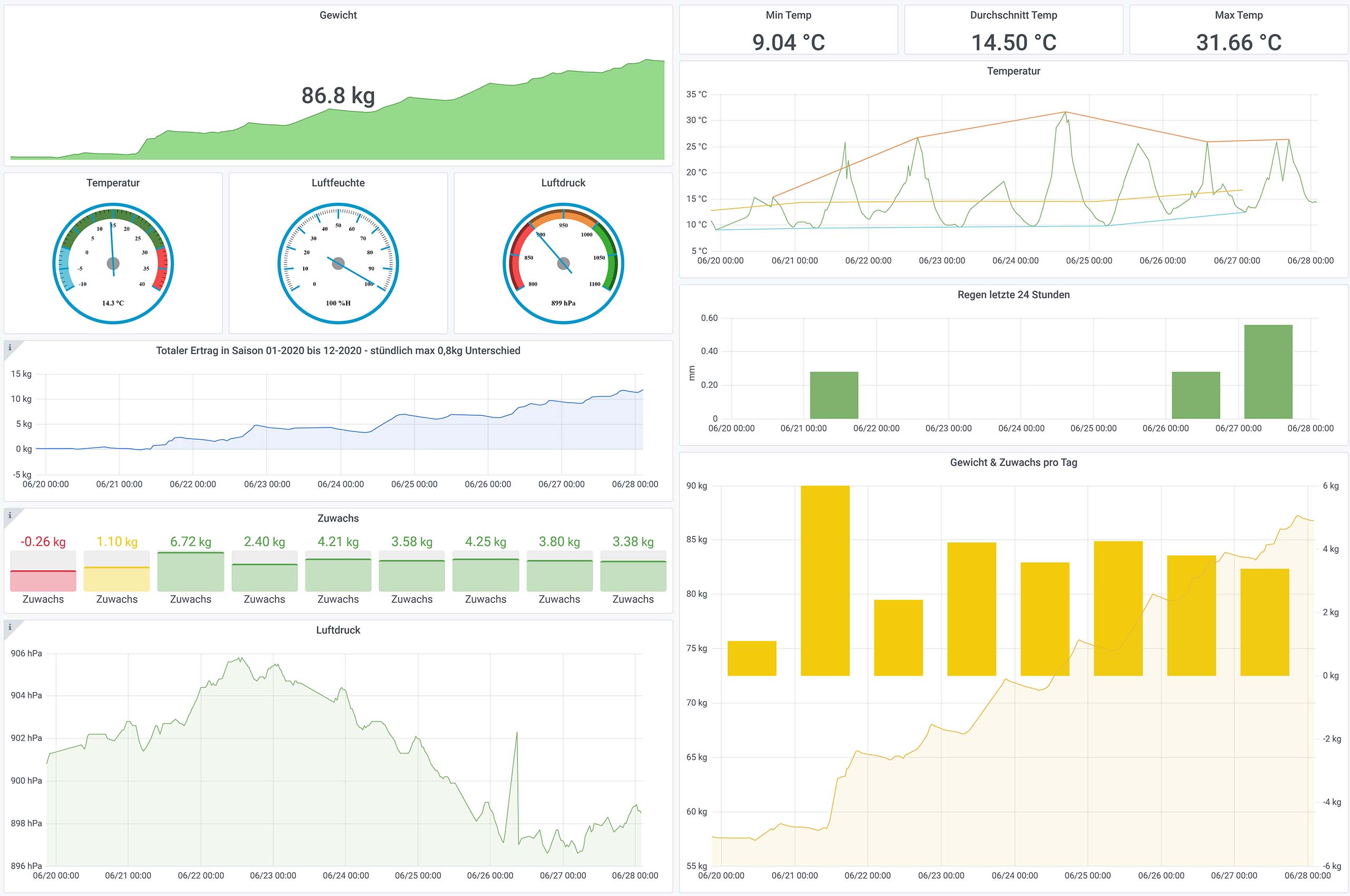 Track the weight
You need to see at one glance how your colony is developing? The front-end shows you the current weight, the wight difference per day and the total yield of the season. This gives you insight and enables you to react quickly.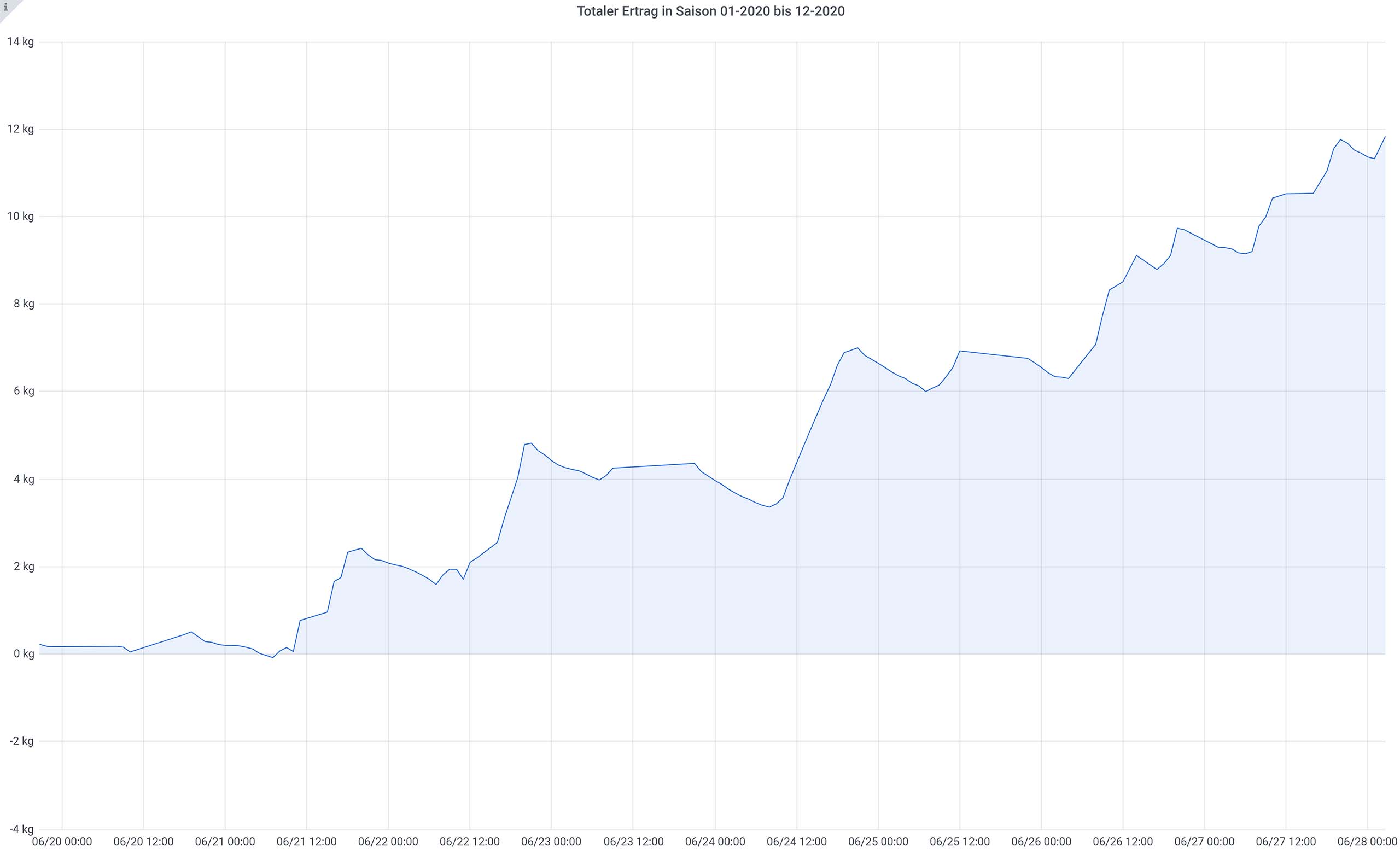 Total yield
The total yield of the season is calculated by ignoring events like the removal of a honey super or a honey frame. This way you can always see the performance of the colony.


View different periods
Want to see the total amount of rain over the last 12 months? You can choose to visualise different periods, select e.g. the last 7 days, the last month or the last two years. You can also select a custom period for analysis. This allows analysis of your data without effort!

Alert Notification
You need to be notified when the soil becomes too dry? You can define thresholds for all measured values and get notified when they are met. This lets you know when action is required!
Compare Locations
You want to find out which of your locations is the one with the best honey yield? You can easily compare the yields of mutliple scales. This way you quickly find out which location is the best.
Weather Station Included
Especially for honeydew honey environmental data like temperature, precipitation and humidity is essential. Out stations measure all this information for you. The data is recorded and available for your analysis. You have all important data in your hands.
Add Metainformationen
You can add descriptions, names or other pieces of information into the visualisations. This way you are able to document changes in the honey super or a Varroa-Treatment. An integrated hive-documentation.
Solid Build
Our scales are built from a stable aluminum frame and are very robust. They are water-resistant and durable. Therefore you can always count on the scales - also during bad weather conditions.
Always the best visualisation
You need your data to tell you the story right away? Our powerful frontend provides many different styles and visualisations for data. Be it gauges, bar charts, line charts, tables and many more. This helps to analyse the data and makes it easy interpretable!
Dashboards
You want to start your analysis straight away? For your convenience we provide a default dashboard that is ready to go and will visualise clearly all your connected sensors. Additionally, you can create your own custom dashboards or customise the ones we provide. This includes visualisation type of your data, ranges, colours and more. This way using our platform always meets your needs!